Giovanni Lordi - Australian Hypnotist & Hypnosis MP3/CD Author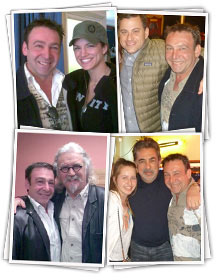 Giovanni is an internationally known hypnotherapist & author based in Brisbane, Australia. Since 2003 Giovanni's passion has been to push the boundaries of what hypnosis is capable of achieving. Specialising in all types of conditions, issues, and development areas, Giovanni has helped many people through his personal sessions as well as an extensive range of recorded programs. He is the author of the ToolBox 4 Life (currently in its 4th round of printing), over 100 'use-at-home' hypnosis MP3s/CDs, and the very popular 'Hypnosis Mega App' on iTunes & Android.
Giovanni has dedicated his career to sharing the immense benefits hypnotherapy can bring to a wider audience. His reach has extended from appearances on international radio shows including Coast to Coast AM, helping listeners on many large teleseminar series, and also founding Australia's largest self-help CD distribution company Resonanz Recordings.